How to Make Remote Scrum Master Role Work?
Remote Scrum Master has a crucial role to play in order to ensure that the remote Scrum team works at its highest level, while the projects are delivered timely.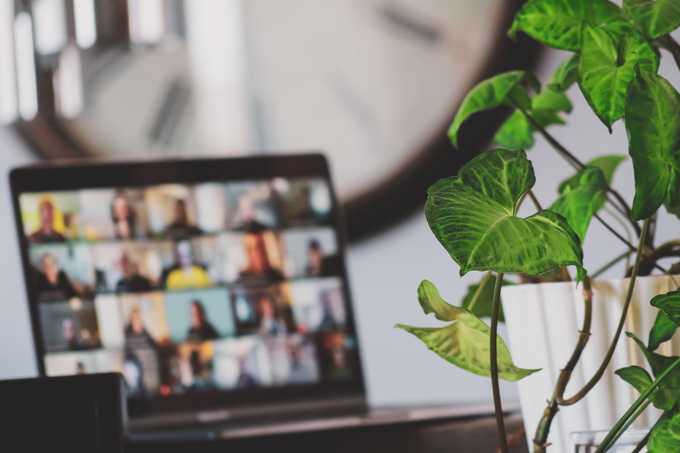 Remote scrum teams have been on the rise these last few years. As various corporations have been adjusting to the ongoing global pandemic, the scrum methodology has also seen some changes. This is in keeping with the Agile framework in general since the structure is made to be flexible and adaptive to new technology and times. While the traditional approach to scrum teams involved team members working together in the same location, the pandemic gave rise to cohesive remote teams.
That being said, it's important to look at the other side of the picture as well. Remote teamwork has its advantages, such as safety, flexibility, and low overheads. But it also has downsides, such as miscommunication, communication breakdowns, and inefficiency as team members struggle to keep a track of deadlines and tasks. However, the downsides can be fixed with the right strategies and overall management. This is where the role of the Scrum Master becomes crucial. In this article, we will have a comprehensive look at how to make the remote Scrum Master role work.
Key Responsibilities of a Scrum Master
Before we dive deeper into improving the role of a remote Scrum Master, let's take a quick look at what a Scrum Master does. The Scrum Master is essentially a manager or facilitator who makes sure that the Scrum team stays on track. Here are some of the Scrum Master's core responsibilities:
Guide the team towards becoming a self-regulating and autonomous group so members can solve complex problems on their own and maintain excellent communication.
Get rid of certain obstacles and/or distractions that the team may face, ensuring that members have a comfortable and productive environment to work in.
Become a liaison between the Scrum team and other teams throughout the organization.
Make sure that team members aren't overwhelmed by unfair deadlines and that deliverables are spaced out evenly throughout the project.
Host frequent check-ins with team members to make sure everyone is on the same page.
Assist the Product Owner with the product backlog so it reflects the current status of all tasks and deliverables. This is done by the Scrum Master by defining user stories and hosting frequent meetings to check on the status of ongoing tasks.
Teach the team about the Scrum framework and ensure that members understand the full scope of their project as well as the importance of cohesive collaboration and communication.
7 Tips to Make the Remote Scrum Master Role Work
So, how do you take the role of a Scrum Master and configure it for remote work? There are a lot of challenges that remote Scrum Masters might face when they convert their offline presence to online. Here are a few obstacles they might run into:
Having to replace whiteboard practices with virtual planning sessions, causing inefficiency.
Difficult to understand team members' reactions or emotional states due to lack of body language.
Difficult to replicate teamwork techniques and methods since they rely on being carried out in an office space.
However, we have a few tips for how to make the role of a remote Scrum Master work efficiently.
1. Extra Communication
As a remote Scrum Master, you must engage in frequent and meaningful communication with team members. A good way to organize this is to have a team channel on an online tool, such as Slack or Teams, where all members can come together and chat about work. There should also be an informal channel where team members can talk about topics unrelated to work. This should be accessible to everyone because it's crucial to keep the chatter alive and boost team morale.
Moreover, as a remote Scrum Master, you should schedule daily or bi-weekly check-ins. This will ensure that you stay connected to each team member and are aware of their unique challenges and/or struggles. It will also help team members to think of solutions to complex problems and eventually become independent.
2. Organize Refresher Sessions
Remote work means utilizing new technology and tools. Instead of assuming that everyone knows how to work with new mediums, hold training and refresher sessions so all your team members become familiar with disruptive tech. Keep checking in with your team, especially new joiners, so you can ensure they aren't stressed or unable to work efficiently.
In addition, make sure to use the right tools to set up frequent refinement meetings. Similarly, there should be the right tool(s) accessible for other crucial activities. For example, you can use Async Poker for doing product backlog estimations remotely.
3. Build Trust
Remote work doesn't mean you can't do team-building exercises. Make sure you stay up-to-date with virtual team-building techniques. This is important because there needs to be a strong sense of trust between team members. This can only happen when team members are comfortable expressing their ideas in front of each other. Remember to hold frequent online sessions where you take the team through several ice-breakers and non-work-related exercises so they get a chance to bond and build trust.
4. Define the Sprint Agenda
Sprints are some of the best parts of a Scrum team. While it's ideal to hold sprints when all team members are in the same physical location, a good remote Scrum Master can organize great virtual sprints. The first thing to do is make sure you keep a strong and defined agenda. This should be sent out to the team at least a day or two before the proposed sprint. Ensure that you share the agenda and objectives in a space where the whole team can easily access them for maximum transparency. Lastly, inform everyone of your clear-cut expectations from the session so everyone is on the same page.
5. Create Digital Whiteboards
You can set up a virtual whiteboard to replace the offline one that's used traditionally. The whiteboard is important because it helps keep all team members on track for deliverables and tasks. You can create a digital space where the whole team can add files, photos, and videos or edit the info if they want to. You may find that this digital space will offer even more collaborative opportunities compared to a physical one. Some of the tools you can use to set this up include Miror, Groupboard, Mural, A Web Whiteboard, and Stormboard.
6. Make an Organized Timetable
Remote work can sometimes cause time problems. Since team members are working in their own spaces and timings, there can be a danger or overspill. A good remote Scrum Master will create a transparent timetable for members so they don't burn out or become demotivated. While the product backlog also helps keep tasks organized, it'll be better if the Scrum Master provides extra facilitation and creates distinct working hours for the team. This will ensure that the team doesn't struggle with an unfair amount of work.
7. Upload Pre-Recorded Videos
It might become frustrating if you have to repeatedly explain similar concepts to different team members. You might be hesitant to interrupt your team's sprints or productive hours with frequent and/or individual calls. In this case, you can create short videos that explain various concepts or issues. Any team member who has a question can access any of these videos and have a ready answer any time they need. This will also guide the team towards becoming independent and autonomous.
The Importance of a Remote Scrum Master
It might have been impossible to imagine that Scrum teams could have worked remotely until just a few years ago. However, the beauty of Scrum is that it is extremely adaptive and can be tweaked to work with any style of product development. As we have mentioned, the most crucial part of the puzzle is the remote Scrum Master. If they know how to utilize the remote Scrum Master role efficiently, there is no reason that remote scrum projects can't work out.