Asynchronous Estimation in Jira – The Right Way to Estimate Issues for Remote Teams
With the growing trends towards remote working, asynchronous estimation sessions empower remote or distributed teams to conduct accurate estimates remotely.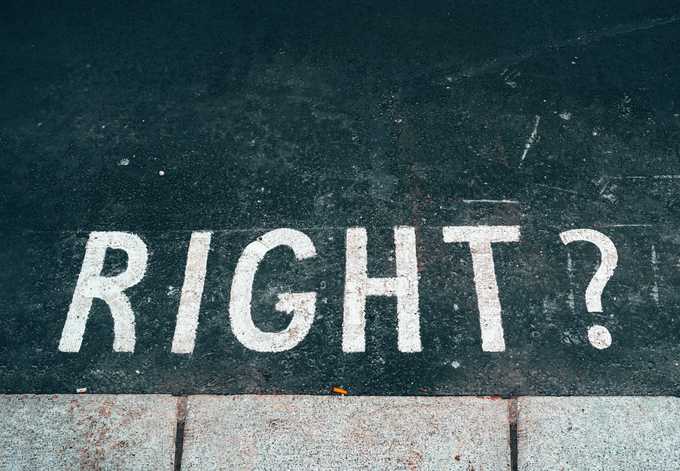 Estimation in agile is crucial during the different phases of the project, i.e., proposal level, release level, sprint level, etc. Practicing estimation makes a team have a shared understanding of the stories and let them collectively outline the estimates and direct their focus accordingly. Estimation sessions are mostly based on one of the following three types:
Relative Session: This estimation session involves estimating task completion based on grouping items of similar difficulty instead of units of time. It's suited for having rough and quick estimates of different issues.
Interactive/Standard Session: This estimation session requires team members to participate, interact, pay attention, discuss the estimates, and reach a consensus. The Planning Poker technique is commonly adopted in this type of estimation session. It works best when the team members are located in the same time zone.
Asynchronous Session: This estimation session empowers team members to solely estimate all the given issues, while the moderator later collects the estimates and reaches a consensus.
In this article, we will discuss asynchronous estimation because it is meant for distributed or remote teams who cannot sit at one time to estimate issues rather prefer to do estimates solely at their own time and pace. Besides that, asynchronous estimates are also useful for those teams who want to let members have a prior understanding of the issues before conducting the joint team session.
Team-Based Estimations remove Human Biases
There is no doubt that humans can become subject to different cognitive biases, which are often undetected and cannot be addressed alone. Different researches and evidence validate the cognitive bias nature of humans. This is why consensus-based estimation with a collaborative approach is crucial in today's projects to ensure effective planning and execution.
The Rise of Remote Teams
Today, agile teams are distributed in different office spaces or different time zones. In addition, the COVID-19 pandemic has also forced teams to work remotely. Therefore, the members are located at so far locations that the shared office time (also known as "golden time") is not more than an hour. So, this precious time is mostly utilized for getting in touch about the latest issues and developments.
When remote teams don't usually have common work timings, then conducting online story point estimation in a single live session is not possible. This is where asynchronous estimation comes to the rescue. The asynchronous session is best suited for remote teams who want to do estimates but cannot do it on live sessions or face-to-face meetings.
Asynchronous Estimation
During an interactive/standard estimation session, there is an on-spot exchange of thoughts, estimates, and final agreement. But in asynchronous session, every member solely estimates the stories/issues and write down comments (optional) to justify the vote for future analysis.
Asynzchronous session is for those teams who are unable to estimate at one agreed time but still wants every member to have an understanding of the stories/issues and provide estimates.
The Process
Following is the roadmap of how a standard asynchronous estimation session goes:
The moderator picks the issues that need estimation and the members that will estimate those issues.
All the selected members are provided with the link of the issues along with the deadline to submit the estimates.
Members will understand the issues and provide the estimates and comments at their own pace and preferred time. Once done, they send their inputs back to the moderator.
When all the team members have completed the estimates of all the issues or the deadline is reached, the moderator reviews all the comments and votes and completes the asynchronous session by reaching a consensus.
If the moderator finds it difficult to reach a consensus, then a brief online session can be held where members will join to have a quick re-voting. It won't take much time because every member has an understanding of the issues and they just have to re-vote to reach a consensus.
Interactive/Standard vs. Asynchronous Estimation Sessions
Both interactive and asynchronous estimation have one goal, i.e., to let the team members have an understanding of the stories/issues and provide accurate estimates. However, both differ majorly in the way they let members provide estimates. Following the some of the key differences between both these forms of estimation sessions:
1. Location and Time
Interactive session requires team members to join the session at one agreed time either remotely or physically in office premises. The session cannot begin until all the members have joined the session. So, a delay from one member can impact the productivity of other members as well.
Asynchronous session has no time and location constraints. Members are provided with the issues to estimate and they can work on them from where they want and when they want.
2. On-Spot Estimates
Interactive session requires team members to understand and estimate the issues on-spot. During a single session, they have to quickly understand the issues, provide estimates, mention comments or concerns, and finalize the collective estimates.
Asynchronous session empowers team members to understand the issues at their own pace and then provide the estimates. They just have to ensure that estimates are delivered to the moderator before the deadline.
3. Efficiency
Interactive session seems instant and accurate, as all members are collaborating and finalizing estimates. But some concerning factors in it can compromise the accuracy and efficiency of estimates, such as new members need more time to understand and provide estimates compared to experienced ones, instant understanding and estimates can result in errors, human biases can influence members, and similar other issues.
Although Asynchronous session does not empower team members to collaborate the way they could in an interactive session, sill it makes estimations more accurate and efficient. New members get enough time to understand and estimate issues, members don't have to wait for other members, and there are no issues of human biases. Even if members have to interact for the final estimation, the session is brief and accurate, as everyone has the understanding beforehand.
Wrapping Up
The concept of remote teams is booming in the present era, which demands more efficient ways to estimate stories/issues. Asynchronous estimation provides a clear track for teams to conduct estimates without facing concerns about location and time constraints. If you are interested in conducting asynchronous estimations in Jira, you need the right app that you and your teammates can use to handle all the estimation activities. This is where Async Poker – Remote Planning & Estimation comes into action.
Async Poker – Remote Planning & Estimation offers an intuitive user interface to estimate issues with feature-rich functionalities, such as fully functional issue preview, basic issue filtering, add or move issues across games, estimating issues from your smartphone (with Jira Mobile Android/iOS), and many more. In short, if you want to start doing async estimates today, Async Poker – Remote sPlanning & Estimation is the one perfect choice for you.